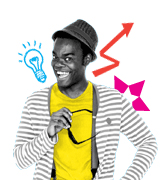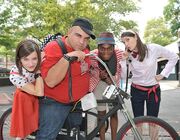 Danny is a member of the Pranksters.
Personality
Edit
Danny is suave and cunning. Danny is self-absorbed and he always got to wear suspenders. Danny actually does steal from people and the Electric Company, especially. Danny helped out the Electric Company. Danny always has a way of getting vengeance on the Electric Company.
Relationships
Edit
The Electric Company
Edit
Danny and the Electric Company were not the closest of friends. Maybe close to Hector
Francine Carruthers
Edit
Danny and Francine disliked each other, by surprise.
Hector Ruiz
Edit
Danny and Hector were enemies, and maybe, arch-enemies. Even through they were partners once in a ping-pong touranment.